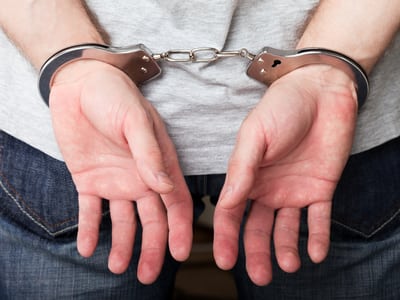 ​
Police arrested a man in Riverside County on September 16, 2015, on multiple charges concerning the possession and sale of illegal prescription drugs. The arrest came after members of the Blythe Narcotic Enforcement Team (BNET) discovered illegal drug paraphernalia at the man's home while following a search warrant.
Blythe resident Ramon Hernandez, age 27, is now facing charges of illegal possession of prescription drugs, intention to sell, and maintaining a location for illegal sales. Local authorities from the Blythe police department and the Colorado River Station assisted BNET in following up on the search warrant and making the arrest.
Hernandez was later booked at the Blythe Jail (one of the five correctional facilities in Riverside County) after prescription pills, methamphetamine, and various items used for drug sales were found at his home in the 300 block of East Barnard Street.
If convicted, Hernandez could face both prison time and thousands of dollars in fines. While just possession alone can result in up to a year in prison, the multiple charges against Hernandez (resulting from the multiple kinds of drug paraphernalia found in his home) are likely to result in him facing more serious penalties. In the state of California, possession of a controlled substance with intent to sell can result in two to five years in prison along with up to $10,000 in fines.
Since some of the drugs Hernandez was found in possession of are also listed on the Federal Controlled Substances list, he could face federal charges as well as from the state.
All laws regarding the possession and/or sale of controlled substances fall under the California Health and Safety Code, specifically Section 11351. This section covers all controlled substances, regardless of type or particular legal classification.
Maintaining a place for the sale of drugs (also known as maintaining "drug premises") can carry additional penalties for Hernandez if he is convicted of this charge as well. A judge could decide to invoke both civil and criminal penalties, including additional years of prison time as well as fines on top of those that may already be issued for possession and sale.
The state of California has a high rate of drug-related crimes, and the county of Riverside is one of a few counties that has launched a "drug court" in its legal proceedings. This specific court is designated to deal with certain misdemeanor and felony cases involving drug charges. If he is viewed as a non-violent offender, Hernandez's case is more likely to go through this court.