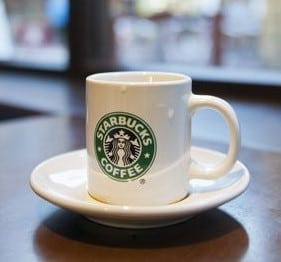 ​
Running your own business can be very costly, but for one doctor in Irvine, California, Starbucks coffeehouse provided all of the amenities he needed to fund a solo medical practice. Dr. Alvin Yee did not have a place to provide pain management services to his patients, so he started using various Starbucks locations throughout Orange County, California to treat appointment-only patients and prescribe regularly abused medications.
Yee began examining patients at Starbucks locations in 2010. On any given night, Dr. Yee would perform examinations, using a stethoscope to evaluate patient vital signs and, sometimes, perform neurological exams. All of this was done without permission from the Starbucks owners. Dr. Yee felt that since businessmen are constantly using Starbucks locations to conduct business that his evaluations were similar enough and must be accepted as well.
WAS YEE A PHYSICIAN OR A DRUG DEALER?
According to reports, the DEA conducted an eight-month sting operation with Dr. Alvin Yee as the target. That investigation allegedly resulted in numerous undercover investigators being given prescriptions for medications under circumstances that became increasingly suspect. In a special "20/20??? that aired 7 p.m. PT on ABC News, Dr. Yee was seen writing a prescription for an undercover officer who relayed that the person who needs the prescription was unable to attend her appointment personally.
In another interaction between Dr. Yee and an undercover agent, the officer admitted to Dr. Yee that he was formerly addicted to Heroin, yet Dr. Yee continued to prescribe the agent painkillers.
According to Dr. Yee, his methods of treatment were all legitimate actions taken during the course of his patients' treatment. Although he admitted that writing prescriptions for an absentee patient were wrong, he has been adamant about his intentions of acting in ways that he felt were in the best interest of his patients.
As far as supporters go, Dr. Yee still has someone fighting on his behalf, an unusual advocate during a time where his future hangs in the balance: his ex-wife Lila Allen. According to Allen "he's so far from being a criminal it's not even funny.??? Relaying to ABC representatives that Yee should be blamed for being naïve and gullible when interacting with his patients, but not for conducting business with unethical or greedy intentions.
WILL YOU GO TO PRISON?
California doctors who are charged with writing prescriptions for persons without a legitimate need are not penalized in the same way as a drug dealer who sells illegal drugs on the streets. In Dr. Yee's case, he has been charged with 56 counts of prescribing controlled substances without a legitimate medical need. This violation is governed by California Health and Safety Code 11153 HS.
In order for a doctor to be found guilty of violating HS 11153, the prosecutors assigned to his or her case would need to have sufficient evidence that the doctor prescribed medications to a person who did not have a legitimate medical need for them, and that the doctor in question was aware that the patient did not have a legitimate need for them.
In Dr. Yee's case, he claims to have been unaware that the persons for which he was prescribing medicine did not need them. Although that may have been true, evidence obtained throughout the duration of the Drug Enforcement Agency's investigation may be enough to establish otherwise, in which case Dr. Yee could be found guilty on all counts.
HS 11153 violations are misdemeanor offenses and can result in a year in jail, potentially for each violation, as well as up to $20,000 in fines. If Dr. Yee is found guilty on every count, he could possibly face 56 years in prison, tens of thousands of dollars in fines, and the loss of his license to practice medicine in the state of California.
ORANGE COUNTY PHYSICIAN DEFENSE
Doctors who face criminal charges in Southern California for any type of prescription or medical practice fraud offenses are encouraged to contact the Orange County criminal defense lawyers at MacGregor & Collins, LLP for a free case evaluation. A conviction for any type of upcoding or fraudulent offense can negatively affect your future. Call today to receive skilled defense from attorneys with more than 10,000 clients served.