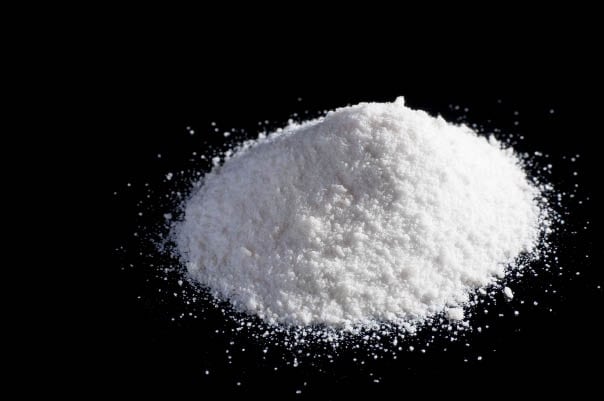 ​


​​
Todd Marinovich, a former quarterback for USC and the Raiders, pleaded not guilty to misdemeanor charges stemming from his arrest in Irvine back in August when police said they found him naked, carrying drugs in the backyard of a home. According to a City News Service report, Marinovich has a history of drug-related arrests and has been ordered to return to face a pre-trial hearing in February.
A HISTORY OF DRUG ARRESTS
Marinovich, 47, has been charged with possession of methamphetamine, possession of drug paraphernalia, one infraction possession of marijuana, among others. The charges stemmed from an Aug. 19 incident when Irvine police were called regarding a naked person seen on a trail. Officers went to Venta Spur Trail to investigate and heard voices from a backyard nearby.
Prosecutors say, Marinovich, without clothes, trespassed into the backyard of a home and tried to open the sliding back door to get in. He did not know the residents there, officials said. Marinovich is accused of leaving a brown bag containing illicit drugs, syringes, a marijuana pipe, and other items on a nearby trail the same day. Marinovich has had issues with drug use since the 1990s. He was arrested in January 1991 on drug charges when he was at USC. Those charges were dropped after he entered a drug-counseling program.
He did three months in jail in 1997 for growing marijuana in his home and was arrested in 2001 for possession of heroin. He was on probation for that arrest when he was busted once more in 2005. In October 2007, he pleaded guilty to felony possession of methamphetamine and misdemeanor syringe possession.
IF YOU HAVE BEEN ARRESTED
There are a number of steps you can take to protect your rights if you or a loved one has been arrested on suspicion of a drug crime in California. Here are a few actions you can take right away:
Do not talk to the authorities without a criminal defense lawyer present. Anything you say or do after you have been arrested will very likely be used against you. Be courteous to the arresting officer. But don't talk about any specifics including where you were or what you were doing or details about the drugs.
Get an experienced drug crime defense lawyer on your case as soon as possible. Have your lawyer speak to the police you don't inadvertently say anything incriminating. Your lawyer will help ensure that your rights are protected every step of the way.
Tell your attorney everything you know including all the details. Your criminal defense attorney is the only person during this time who can help you and will look out for your best interests.
Make a list of anyone who can talk about what happened in a manner that corroborates your account. Write down your version of the events.
Never put up a fight with the police officer or try to evade arrest. Doing so might result in additional charges.
THE POSSIBILITY OF ALTERNATIVE SENTENCING
For drug crime defendants who have been charged with non-violent drug offenses such as possession of drugs, there are alternatives to traditional criminal prosecution and jail time. Sometimes, repeat drug offenders may be eligible for this type of alternative sentencing as well. Those eligible may be able to avoid a criminal conviction and get the help they need instead of being imprisoned.
PROPOSITION 36 DRUG DIVERSION PROGRAM
This program allows first- or second-time nonviolent drug offenders to participate in a substance abuse treatment program rather than serve jail time. In order to become eligible, defendants must plead guilty to the drug charges. They will then be placed on probation and be ordered to complete an outpatient substance abuse program. If the defendant complies with the terms of probation and successfully completes the program, the drug charges will be dismissed.
DEFERRED ENTRY OF JUDGMENT
Under California Penal Code 1000, first-time drug offenders can avoid a jail sentence if they complete a four-month substance abuse class and don't re-offend. The court will then defer entry of judgment and sentencing for 18-period, during which time the defendant must provide evidence of having completed the drug education and awareness program. In addition, defendants will also be required to undergo frequent drug testing to show that they have been drug-free. If the defendant successfully completes the program and does not get arrested during that time, the charges will be dismissed.
CALIFORNIA DRUG COURTS
These are essentially an alternative path through the judicial system for certain eligible drug offenders. The goal of drug courts is to reduce recidivism and substance abuse by placing the focus on curing the individual's addiction rather than punishing him or her. Defendants who enter this program will be subject to scrutiny by the criminal court as they receive intensive substance abuse treatment. While in the program, they face penalties for positive drug test results. On successful completion of the program, the charges may be dismissed.
WHAT A DEFENSE LAWYER CAN DO FOR YOU
The consequences of drug offenses, even if they are non-violent, can be extremely harsh. The severity of the charges that are filed depends on the circumstances of the arrest and the number of drugs and paraphernalia seized. Penalties of drug possession and possession of paraphernalia may range from probation to jail time and hefty fines. If you or a loved one has been arrested on suspicion of possessing controlled substances, it is important that you contact an experienced California drug crime defense lawyer right away.
A skilled attorney can help you examine all options including alternative sentencing that could help prevent jail time, get you the help you need to overcome your addiction, and get the charges dismissed. If you have been wrongfully accused of drug possession, we will fight the charges on your behalf and strive to get the charges dismissed.
At the Law Offices of Randy Collins, our knowledgeable California drug crime defense lawyers will help you better understand your charges, penalties, and possible defenses. Call us at for a free consultation and comprehensive case evaluation.